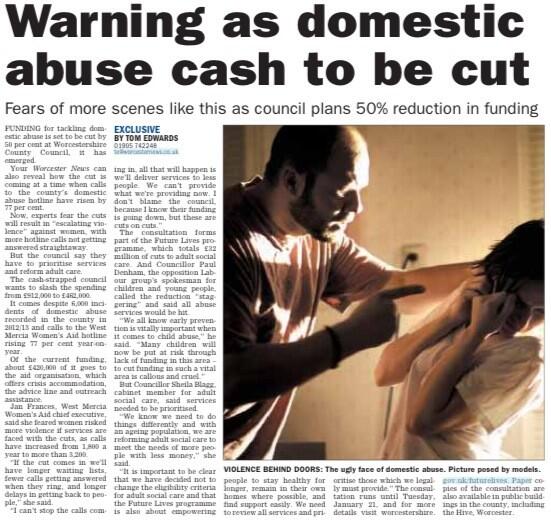 Nikki responds to Worcester News, story originally 7th January 2013
West Midlands MEP has slammed news that Council cuts will include slashing the budget that funds domestic abuse – by a massive 50%.
This is despite a 77% rise in calls to a victim abuse helpline – as revealed in the Worcester News.
We Demand a Referendum Now MEP Nikki Sinclaire is dismayed at the news,
"Domestic abuse, against women and indeed men, is an incredibly serious crime. The media, and even our soap operas, are highlighting the issue of domestic abuse.
However, I fear that with cuts to services such as these, people who need help will be left waiting. This could lead them to feel very isolated and alone.
Deciding to cut anything from a Council budget is an incredibly difficult decision. However, I do question a cut as deep as this when there is a very clear need for this vital service.
Cuts to any abuse service are a worry".